Making 2018 my best year yet. Let's go!
For the first time ever I have the feeling that I'm where I want to be in my life. But to become a better person, you need goals. Here are my goals for 2018.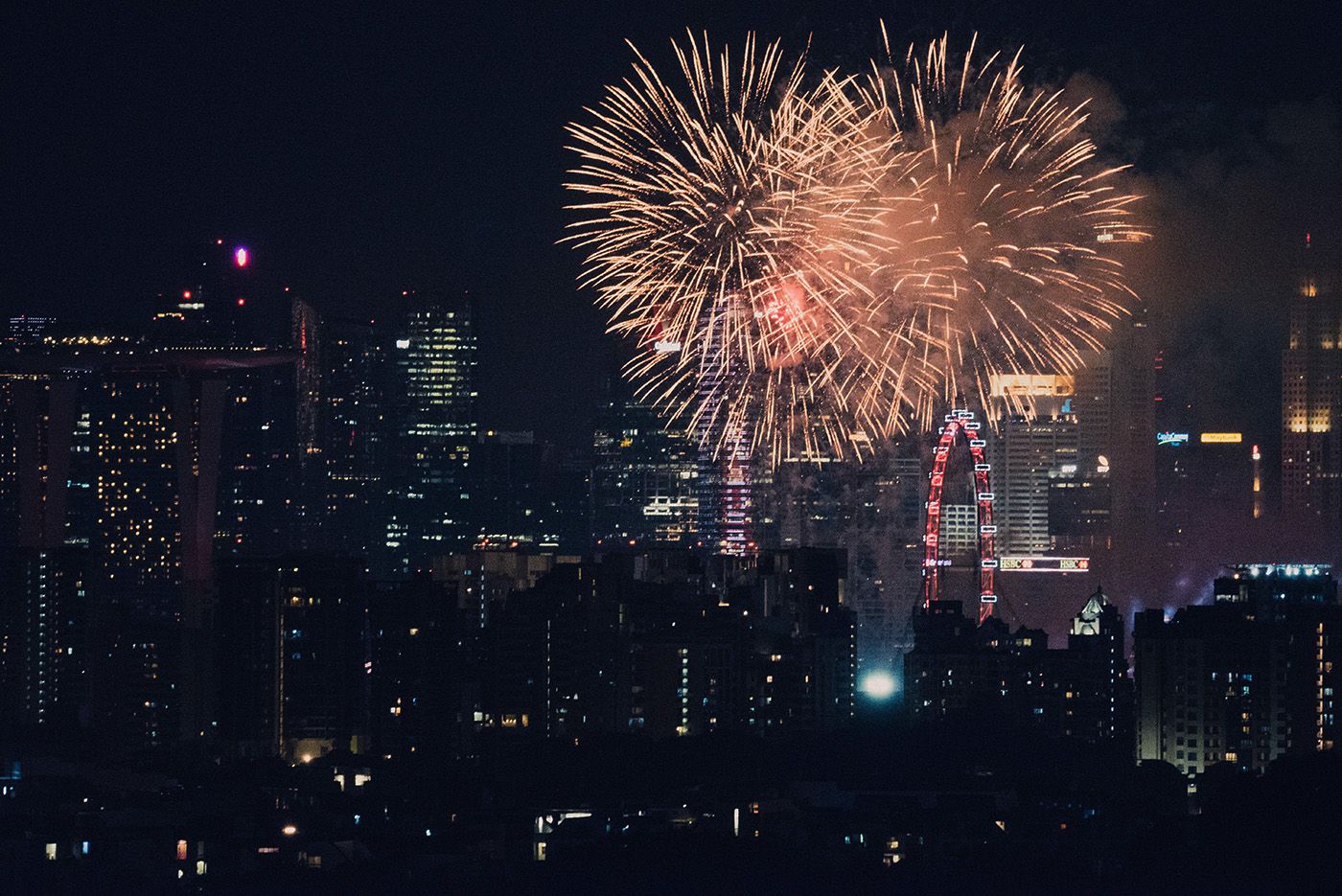 For the first time in a long time I have the feeling that I'm where I want to be in my life. I have an amazing job, learn new stuff every single day and I've got a few side projects that are being used daily.
But in order to become a better person, you need goals. Here are my goals for 2018
Side projects. Side projects. Side projects.
I'm addicted to side projects. They're an amazing way to learn new stuff - from chrome extension development to the newest CSS framework. On top of that you can monetize them, and in my case they paid for my international trips to see The National live.
In 2018, I want to launch one side project per month. That's quite ambitious for someone who has a fulltime job, but I feel comfortable that I can achieve this. Recently I fell in love with VueJS, a JavaScript frontend framework. With VueJS on the frontend and Django on the backend, I can develop faster than ever before.
But I want to go out my comfort zone, so I want one side project to be a bot (doesn't have to be on Messenger) and one side project to have Tensorflow in it. I'd love to monetize the Tensorflow side project especially, because 1) it'll take some money to train a TF model, and 2) I have the feeling there haven't been that many AI/ML side projects that have been monetized. But at the point of writing, I have no idea what to make, so I'm looking forward to brainstorming!
The schedule for the side projects:
January: EZ GTM
EZ GTM is a Chrome extension for online marketers, that will make setting up Google Tag Manager on a website 1000x easier. No more looking around in the developer console looking for IDs, classes, and stuff. Want to track a button? With EZ GTM you just have to click on the button you want to track and create the trigger. No HTML/JS knowledge required!
Update: EZ GTM launched as a free Chrome extension and you can find it in the Chrome Web Store. Although it works rather well I have the feeling EZ GTM doesn't exactly solve a problem. That's why I decided to not focus my time on it anymore and just launch it as a free extension and do no outreach/growth marketing for the launch.
February: What's That Social (together with The Growth Revolution)
What's That Social is an API that makes it extremely simple to enrich your data with social network info. Just pass it a first name, last name and a company name (optional) and it'll find that person's LinkedIn profile for you.
Project is off the table. I did launch the SpaceX Launch Notifier bot, tho!
March
So the neural network virus struck me again. Every now and then I become completely fascinated with neural networks and machine learning in general.
I created a simple web app called Beerificial Intelligence around January 2017. You could upload a picture of a bottle of beer and it would try and recognise what brand it was.
The machine learning algorithm was trained on about 8000 pictures of 5 different brands, like Duvel, Omer and Carolus Classic. The neural network performance was alright, but I didn't do a whole lot with the app.
Now I want to see if I can recreate it as a mobile app!
You can follow along my journey here.
April - December
TBD
Read more
I have a few books that have been on my To-Read list for too long now, and I really want to read them. 2018 will be the year!
Meet more people
Since I've started working at The Growth Revolution I've met a lot of awesome people. This year I want to reach out more to interesting people.
Give a talk on side projects
'Nuff said.
Launch new blog and write more
The last blogpost I've written was somewhere in early 2016. It was on my old Wordpress blog and on top of that it was in Dutch.
To encourage myself to write more, I decided to relaunch my blog on Ghost and in English. And so far, I'm liking it!
Be helpful
If I have seen further it is by standing on the shoulders of Giants - Isaac Newton
The internet truly is an amazing place. There's a lot of hatred and trolling (looking at you, Twitter) but I've learned A LOT thanks to the internet. People help other people all the time on the internet, and in 2018 I want to become more involved and help other people more.
This means:
Create more content that can help other people. Blog posts, Stack Overflow answers, Github OS PRs, side projects,... Sometimes you just need to help for the sake of helping.

Reach out to people who ask for help.

Support more good causes.
Travel more
In 2016, I traveled quite a bit, but only in Europe. I'm thinking of either going to Korea or South Africa this year.
But we'll see what happens.
Move to Antwerp
'Tis finally there! I wanted to move to Antwerp for quite some time now, and it's finally there. In February I'll be moving to "the big city". 😱😱
This list is a work in progress, but it's a great way for me to keep track of my goals. I hope this post gave you some inspiration for your own goals in 2018.
To end, the last ever panel of my favourite comic.